Jascha Heifetz Symposium
of Individual Style

---
Connecticut College, New London, CT
June 18 – 27, 2017

Dedicated to the Tradition of the Great Masters
whose Distinct Musical Personalities were Instantly
Recognizable Trademarks.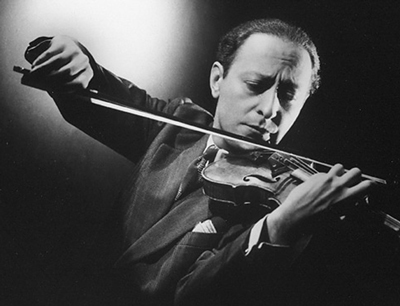 New This Year:
• What great singers teach us about the role of beautiful slides and the creation of a long musical line

• Make a statement! Bring awareness to your best self on stage to convey your unique musical message

• The Red Violin and OUR legacy

• Round Table: "The Care and Feeding of musical prodigies"

• Harmony at the Piano

• Improving chamaber-music skills

• "Parlez-vous Francaise"? Music, language and style

• What I learned from my teacher Raphael Bronstein, pupil & teaching assistant to Leopold Auer, and the Korngold Concerto
For more information and application form
download Program PDF, Poster & Application:
DOWNLOAD 2017 PROGRAM PDF
DOWNLOAD 2017 POSTER
DOWNLOAD 2017 APPLICATION ONLY
JH SYMPOSIUM 2017 ONLINE REGISTRATION

---
Your support assures our musical mission.
Please donate.
---
Reviews of 2016 Program
"Exquisite teaching: JHS is an incredible, unique and fulfilling experience"
"The Symposium is second to none, there is just NOTHING like it!"
"Music is made with love. The ultimate goal is to feel and transmit emotion"
"An intensive gathering of masters"
"So excited to be together in learning again" - A.R., CA
"Thank you for such great teaching" - J.L., CT
"Amazing faculty, master-classes and lectures. Every year is so enriching
learning what is needed next for my musical future" - N.S., CA
"It has been a wonderful 10 days at JHS" - L.P., CT
"I learned so much from the master-classes" - E.U., CT
"Thank you for helping me grow as a musician with so many
great ideas to think about. I could not learn these things
ANYWHERE else" - N.R., CT
"I cannot express with words how much this whole experience
meant to me. Lets meet again at JHS 2017" - P.C., Vienna, Austria
"Another huge success at JHS. Thank you for another amazing
year" - K.D., WA
"JHS is everything I ever dreamed for a music festival. Multiple
performance opportunities, highest level teaching, the Symposium
manifests in abundance the Golden Era of violin playing
in our time". - A.A., New York
"Great lessons, great master-classes with performance opportunity:
most importantly, great FRIENDSHIPS"